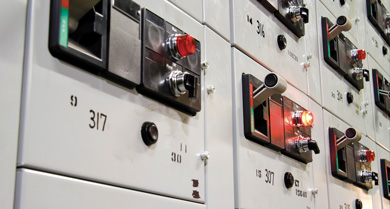 Every project is unique. Contact our friendly staff today and we'll help answer ques-tions you may have and find the perfect solution for you and your company.

Mechanical
Our mechanical engineering staff is experienced in the design, specification, and installation of HVAC, process, geothermal, fire protection, and energy recovery systems. We have an extensive consulting engineering background and will work with you to design and specify the best and most cost effective solution for your particular application. We offer complete, turnkey mechanical installations that place all responsibility for both design and construction on a single entity. In addition to mechanical systems design and installation, we also offer consulting services such as energy modeling, life cycle evaluations, and feasibility studies.
HVAC Systems
Custom-engineered Process Systems
Geothermal Systems
Fire Protection
Energy Modeling and Life Cycle Evaluations

Electrical
Our electrical services include both design and installation of power supply and distribution, commercial lighting, motors and motor controls, fire and life safety systems, security / access control systems, and video surveillance systems. We will provide either engineering services alone, or turnkey design and construction services to allow your organization to issue a single purchase order to place complete system responsibility with LoVo. With a professional engineer very experienced in electrical design and a master electrician on staff, LoVo is the solution to your project's electrical needs.
Power Supply and Distribution

Lighting

Energy Evaluation, Modeling, and Monitoring
Motors and Motor Control Systems

Fire and Life Safety
Alarm Systems
Security
Access Control
Video Surveillance Systems

Proudly serving Lexington, Richmond, Winchester and the rest of Central Kentucky since 2006.