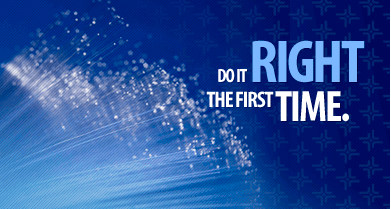 Every project is unique. Contact our friendly staff today and we'll help answer ques-tions you may have and find the perfect solution for you and your company.


LoVo Systems, Inc prides itself on assisting our customers in finding real life solutions to their Access, Environmental, Manufacturing, Networking and Security needs. Whether it is as simple as opening and closing a gate or as complex as controlling and monitoring a large piece of equipment or facility, LoVo Systems, Inc has the Knowledge, Experience and Ability to get the job done.
In 2011 LoVo generated 93.8% of our revenue from REPEAT customers. We believe that this statistic validates our commitment to excellent customer service.
We are proud to call these companies our CUSTOMERS:
Alltech
Amcor
Aurora Farms
Avantor
Bell Engineering
Big Ass Fan Co.
Blackfish Golf & Hunt Club
Boneal
Bourbon County Hospital
Bourbon County Schools
Brookdale Senior Living
Buffalo trace Distillery
Campbellsville University
Casey County Hospital
Cintas
City of Morehead, KY
City of Shepherdsville
Community Hospital
Cooper Standard Automotive
Crossings Health Care
Cumberland Valley Electric
Dean, Dorton, Allen & Ford
Dollartree
Eastern KY University
Ephraim McDowell Hospital
Federal Medical Center
Florida Tile
Forcht Bank
Frankfort Sewer District
Gateway Community College
Georgetown Community Hospital
Georgia Pacific
Green Mechanical
Harrison Memorial Hospital
HMB Engineering
K Hayes Limited
KCTCS
Kemper Controls
Kokoku Rubber
KY Horse Park
Lexington Fayette Urban Co. Government
LexTech
Liberty Ridge
Louisville Regional Airport
Neogen
Nesbitt Engineering
Nestle USA
Nicholas County Hospital
Polyair
Prestress
Qk4
Qsram Sylvania
Quad / Graphics
Richmond Utilities
RJ Corman
RR Donnelly
Ryder Logistics
SRG Global / Guardian Automotive
St. Joseph East Hospital
Tetra Tech
The Allen Co
TLC / Ryder
Toyota Tsusho
TTAI
UK Federal Credit Union
UK Healthcare
University of Kentucky
VA Hospital
Vuteq Corporation
Washington Penn Plastics
Western Fleming Co. Water District
Western Pacific
Woodford Co. Parks & Rec
Proudly serving Lexington, Richmond, Winchester and the rest of Central Kentucky since 2006.